---
Background
Tim Toomey is a lifelong resident of East Cambridge and has served on the Cambridge City Council since 1990. Prior to his election to the City Council, he served on the Cambridge School Committee for two terms. Throughout his career, he has been a passionate advocate for affordable and equitable housing opportunities for all Cambridge residents, sound management of municipal finances, smart infrastructure investments, and has always sought to find new ways for development to enrich and support impacted neighborhoods.
Top Priorities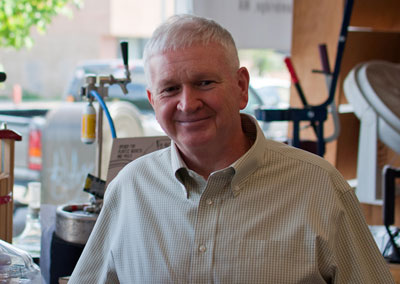 Job Creation: Creating jobs that will support more middle and working class families is the best way to keep Cambridge a place of opportunity. In the past, I have worked with developers to ensure that union labor is used on construction projects throughout our city in order to provide more Cambridge residents with an opportunity to find a job that pays a living wage. In the future, I will continue to work with the many businesses and non-profits in Cambridge to support and develop job-training programs that will provide opportunities for more of our city's youth to stay and work in Cambridge's increasingly competitive and highly-skilled job market. Job creation isn't just about making sure employers have openings to fill. It's also about making sure that we have the workforce that has the training to fill those positions, and we need to be doing more to make sure Cambridge's students can compete in our local job market.
Affordable Housing: Keeping Cambridge affordable is an increasingly difficult task and the City Council needs to be a leader in finding ways to keep housing costs down. In the coming term, I will put an emphasis on middle-income housing programs that support families with moderate incomes and help keep Cambridge a city with a diverse range of residents from all social and economic backgrounds. I will also continue to be an outspoken advocate for the placement of affordable housing throughout the city rather than only in certain neighborhoods. The geographic disparities in Cambridge's affordable housing stock only serve to increase social and economic disparities, and this is not something that the City Council should tolerate.
Sound Fiscal Management: Cambridge is one of only a small handful of cities in the United States that has achieved a AAA bond rating from all three major credit rating agencies. This has enabled the City to borrow cheaply, and as a result, we have been able to invest in infrastructure improvements that bring tremendous value to our city. The main library, police station, CRLS renovations, and the new Martin Luther King school are all examples of the investments that are only possible under sound and principled fiscal management. Robert Healy did a admirable job in guiding our city's finances throughout his tenure as City Manager, and I plan to work with the current City Manager to make sure that these practices continue.
Land Use
Many parts of Cambridge are growing rapidly, and development in East Cambridge and Kendall Square especially is occurring in close proximity to residential neighborhoods. One of my priorities is to ensure that mitigation from that development directly benefits impacted neighborhoods. In the coming term, I will continue to advocate for and support mitigation in the form of public open space. Large buildings can make city streets seem cramped and overwhelming, so with every large building that is constructed we need to make sure that we are securing enough land for parks and playgrounds. These open spaces let dense city blocks breathe while providing places for recreation and relaxation. So far we have been largely successful in this goal, and the recently opened two-acre Rogers Park in East Cambridge is just one example of that success.
Environment and Public Health
The City Council has an important role to play in guiding development toward more sustainable environmental practices. Most new development in Kendall Square is now attaining the highest LEED certifications, and I am proud of the great strides that we have made in ensuring that municipal buildings are up to the highest environmental standards. While I think requiring new developments to adhere to a net-zero emissions standard is a laudable goal, any zoning petition that would institute such a requirement needs to be carefully scrutinized for how it will impact the affordability of office space for start-ups and Cambridge's competitiveness in a regional context. A state-wide requirement would have a much greater environmental impact and protect Cambridge from being unable to compete for small and medium sized business tenants.
Traffic, Parking, and Transportation
In the next term, I will continue the work that has been done to convert unused space next to the Grand Junction railroad tracks into a mixed-use path for pedestrians and bicycles. The Grand Junction Rail Trail will provide a safer way for cyclists and pedestrians to get to and from work, and will connect many parks, playgrounds, and schools in East Cambridge, Area IV, Kendall Square, and Cambridgeport. So far, I have worked to secure $500,000 from MIT for construction of a portion of the path. I have also led a successful fight to keep additional train traffic off of Grand Junction, including trains carrying large amounts of flammable ethanol. Increased train traffic on Grand Junction not only causes more noise and public safety problems for its neighbors, but also impacts the design and construction of the Rail Trail.
With regard to the MBTA Green Line Extension, I will continue to advocate for a safe pedestrian crossing to the new Lechmere Station, which will be sited on the opposite side of McGrath Highway. As part of a mitigation deal, HYM investments has been tasked with upgrading street infrastructure in the North Point area, including areas adjacent to the new Lechmere Station. I am confident that HYM will continue to incorporate the feedback it has received through the station design's robust public process, but I will only support a design that is safe and comfortable for the most vulnerable pedestrians.
Central Square Vision
Central Square has been and continues to be an eclectic and exciting area of the city and I think that the next ten years are going to be critical for the square. Cambridge has invested a significant sum of money in infrastructure improvements in Central, but I feel that now we need to shift our focus to the creation of middle-income housing and filling retail and commercial space with a more diverse range of businesses. I support adding housing units above many of the existing commercial structures in Central, and in particular the creation of three and four bedroom units that are affordable for middle-income families. Increases in density should be carried out with care and in concert with efforts to preserve and expand open space. Furthermore, I would strongly support creating a new police substation in Central Square in order to provide residents with improved access to police services.
Videos:
"When development happens in your backyard, mitigation funds should be put to work in your neighborhood, not elsewhere. To learn more, watch this video."
http://youtu.be/njDCHTVp6zw
"The open space along the Grand Junction Railroad offers us an incredible opportunity to develop a multi-use community path for Cambridge residents to use for transportation and recreation. Watch this video to learn more."
http://youtu.be/G6jv5rJJPjk
---
CITY COUNCIL CANDIDATE TIM TOOMEY TOUTS 2013 ENDORSEMENTS
On Friday, City Councillor Tim Toomey announced that his re-election campaign has been endorsed by a number of labor and environmental groups, including the Massachusetts Sierra Club and the Greater Boston Labor Council.
"I am honored to have received the endorsement of so many groups that I feel represent the values of the Cambridge community," said Toomey. "I work hard and do my very best to make sure that our community is represented on the Cambridge City Council, and I am humbled to see that work be recognized by so many groups."
In addition to the endorsement of the Greater Boston Labor Council, Toomey received endorsements from Laborers International Local 151 and IBEW Local 103. "I am very grateful to have the endorsement of organizations representing Cambridge's workers," said Toomey. "Labor unions play a very important role in our city, and I have always felt that the right to organize is something that should be fiercely defended. I am proud to receive these endorsements and promise to continue to represent the voices of workers as a member of the City Council."
The Greater Boston Labor Council is a federation of 154 local unions and councils. The Council's affiliated unions represent over 90,000 workers, including teachers, transit workers, construction workers, police, firefighters, janitors and manufacturing workers.
Toomey has also received the endorsement of the Massachusetts Sierra Club, one of Massachusetts' most prominent and active environmental groups. "I am honored to once again be endorsed by the Massachusetts Sierra Club for my work on environmental issues," said Toomey. "The City Council has an important leadership role to play in setting city policies that ensure the protection of our waterways and the environment as a whole. I pledge to continue the work I have done to protect and clean up the Charles, increase the prevalence of green space in Cambridge, and encourage public and private buildings to be built to the highest energy efficiency standards possible."
In addition to labor and environmental groups, Toomey has been endorsed by Mass Voters for Animals, an organization dedicated to supporting candidates who have shown a commitment to humane policies that protect animals. "As an animal lover, I am very proud to have received the endorsement of Massachusetts Voters for Animals," said Toomey. "I will continue to fight for policies that ensure the humane and just treatment of all animals."
A complete list of Toomey's 2013 endorsements can be found on his website at timtoomey.org/endorsements.
---
Tim Toomey 2013 Candidate Profile - Cambridge Chronicle
Candidate's 2011 responses Candidate's 2009 responses Candidate's 2007 responses
CCTV candidate video (2011)