---
Paul Toner is a new candidate this year.
My name is Paul F. Toner and I am a first-time candidate for Cambridge City Council. I live in North Cambridge with my wife, Susan Connelly, and our children Grace and Jack.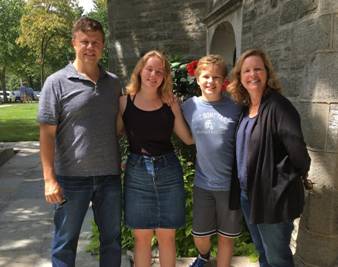 Why I am running
I am running for Cambridge City Council as a lifelong resident of Cambridge, a former Cambridge public school teacher, lawyer, union leader and public school parent. I have 25 years of experience in public education, board governance, public policy, and labor and government relations. My work has involved engaging people from across the aisle and with a diversity of opinions to find commonsense solutions in leading change. I am running for Cambridge City Council as someone with deep roots in the city and who is invested in its future success.
Over the years my family has suffered personal losses and has benefited from living in a city where people support one another. In 1920, my great grandfather, James Mullally, an employee of the Boston & Maine Railroad was struck and killed by a train in North Cambridge trying to rescue an elderly woman. He left a widow and five children, including my grandfather. In, 1981, my father, Robert Toner, died suddenly leaving my mother, Ethel Toner, widowed with four young sons. The Cambridge community supported our family in difficult times. My values were shaped by the people of Cambridge. My role models and heroes were my family and neighbors - teachers, firefighters, police officers, and mothers and fathers just trying to give their children something more than they had. My political heroes were Tip O'Neil and JFK. All of them passed on a set of values that I hold dear: supporting your neighbors, helping others, and a commitment to public service.
I became a teacher in Cambridge to give back to my community. I earned my law degree while teaching and became an advocate for teachers and students as the president of the Cambridge Teachers Association and later as the president of the 110,000 member Massachusetts Teachers Association. I represented educators, pre-k through higher education at the local, state and national level. I developed a reputation for collaborative and solutions oriented leadership. At the local level I helped create the Tobin Montessori School, High School Extension Program and improve our schools to turn around declining enrollment. At the MTA, I steered our membership through the great recession, education reform, health care and pension issues at the state and national level.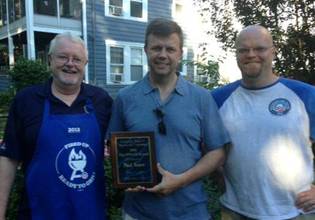 I hope to use my leadership skills, experience, and knowledge to help Cambridge during a time of change. We have a great deal to be proud of in Cambridge: high quality schools, great public services, low crime rates, and forward-thinking policies. Cambridge, however, is a constantly changing city and this creates tension.
Some of the greatest tensions are the cost of housing, changing infrastructure needs, and income inequality. The creation of more housing stock, better transportation options and higher wage jobs will keep our city strong and diverse. Cambridge has done great work in these areas, and can do more as a city, but we cannot do it alone. We must coordinate and plan with surrounding cities, towns, and state agencies. I will work on developing regional solutions with our city staff and organizations like the Massachusetts Area Planning Council.
I will fight to maintain our vibrant neighborhoods. Cambridge's assets are its neighborhoods, small businesses and strong sense of community. I will advocate for policies and infrastructure investments that balance the need to maintain livable neighborhoods improve our quality of life and create sustainable economic growth.
Cambridge has the capacity to improve the lives of its residents. I will be a strong advocate for public education and the wrap around services that our students and families need outside of school to succeed. We need to create pathways to prosperity for all Cambridge residents by supporting greater coordination among our city departments, nonprofits, higher education institutions, unions and businesses to give our resident's access to the opportunities in our robust 21st century Cambridge economy.
In order to provide the first-class services and programs that make our city so special, while maintaining a reasonable residential tax rate, I will work to keep Cambridge's economy vital and strong. We must support independently owned businesses and partner with the higher education, research and business community, to identify opportunities for economic growth and maintain a strong commercial tax base.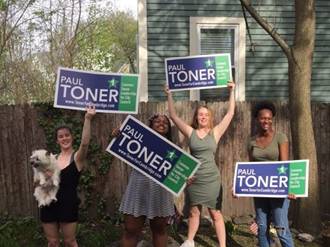 I am proud of my proven ability to work with people with different views and backgrounds. During this campaign I have been asked to answer more than 20 questionnaires, some having more than 80 individual and very technical questions, many about topics that I'm aware of but not an expert on. The people asking me to fill out the questionnaires are experts. These questionnaires often didn't allow a way to express a lack of expertise, but a willingness to learn. If elected as a Cambridge City Councilor, the most important part of my job is to listen to Cambridge residents and bring people together - experts on the environment, affordable housing, transportation, small businesses, people who bike to school and work, our colleges, k-12 schools, tech companies, social service agencies and our non-profit affordable and public housing providers. And we must do it in a way that supports and respects the work that our city staff is engaged in. So many of the issues that concern our residents are interrelated, all important parts of the urban ecosystem, and the role that I want to play is to ensure that as policy is made about one issue, it is informed by the community and works in concert with the efforts being made in other areas.
I will focus on restoring civil discourse on the council and in our civic political dialogue. How we, as a city with a great diversity of opinions, backgrounds and opportunities, respond to the pressure to change will define the quality of life for current and future residents. I will bridge the old and new so that we can move forward with a vision of the future that preserves the best of our past.
I hope you will support my candidacy for city council and vote Toner #1 on November 7th!
Find out more at www.TonerforCambridge.com.
Professional Background
I am an accomplished leader that has dedicated my career to seeking collaborative, innovative solutions to improving public education. My professional background is as an experienced senior executive in education policy, association governance, board management, and labor and government relations. I have worked collaboratively with education, labor, business, state and municipal government leaders to strengthen support for public education and advocate for working families. I am proud of my reputation for thoughtful and solutions oriented leadership in labor, education, business and government.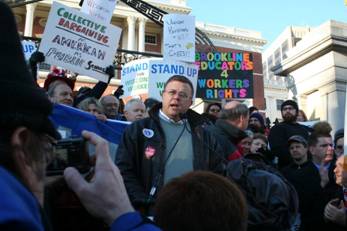 I am currently the Executive Director of Teach Plus Massachusetts where I work to engage and elevate the voices of teachers in local, state and national education policy. I started my career as a seventh- and eighth-grade social studies teacher at the Harrington Elementary School in Cambridge. In 2001, I was elected the president of the Cambridge Teachers Association. I went on to be elected vice president, then president of the 113,000 member Massachusetts Teachers Association (MTA) where I served from 2006 to 2014.
As leader of the CTA, I represented 1,100 teachers, administrators, paraprofessionals, clerks, and substitutes. I negotiated multiple collective bargaining agreements and resolved hundreds of grievances. I worked with the administration to improve labor-management relations and focused on improving student achievement. During my time as CTA president, the unions and administration collaborated to develop an alternative high school program, a public Montessori School, a new high school schedule, two expanded learning time schools and a new educator evaluation system.
As leader of the MTA and CTA, I was a strong advocate for educators and students while working with district and state leaders to focus on improving student achievement through labor-management collaboration. During my tenure, I worked to make the union the voice of the education profession and an integral partner in shaping education policy and legislation such as the state's Race to the Top application, the Achievement Gap Bill of 2010, new teacher-evaluation frameworks, the implementation of new curriculum standards and accountability systems. I also helped to create and launch the Massachusetts Education Partnership, a labor-management support organization focused on improving student achievement.
I have served on numerous local, state and national committees. I am an appointed member of the Massachusetts Board of Higher Education and the Education Commission of the States. I was a participant in Governor Patrick's Readiness Project and served on Governor Baker's Education Transition Committee. I am a past member of the Massachusetts Group Insurance Commission and the Board of Blue Cross Blue Shield – Massachusetts. I am an Aspen Teacher Fellow and graduate of the Broad Academy.
I attended Somerville and Cambridge public elementary schools and graduated from Matignon High School before attending Boston University's College of Liberal Arts where I earned a bachelor of arts in political science and international relations. I hold a master's degree in secondary education from the University of Massachusetts in Boston and a Juris Doctorate from Suffolk University Law School.
Top Priorities
Support and help facilitate civil, inclusive and collaborative discourse within our community, and the council and city staff, to create and implement solutions to the many challenges facing our community.
Create pathways to prosperity for our students and all residents of Cambridge. Our city has such rich educational and employment opportunities, yet large numbers of our residents do not have access to opportunities that could change the course of their lives.
I want to bring a regional approach to our housing and transportation issues. They are not unique to Cambridge and are impacted by local, regional and state forces. As we focus on addressing these locally, we need to engage other cities and towns in the region and enlist our state legislative delegation and organizations like the Massachusetts Area Planning Council to tap their expertise and ability to bring communities together to create solutions to those vital infrastructure challenges.
Maintaining a vibrant local economy and supporting economic growth in order to continue to provide our residents with reasonable residential taxes and the array of public services that we have come to expect from Cambridge.
Affordable Housing, Planning, Zoning, and Regional Collaboration
I believe that Cambridge can do more with regard to developing more housing stock to meet the needs of our low and middle-income residents. There are opportunities to increase density in our city and plan for larger scale projects, near centers of public transportation and increased neighborhood development scaled to reflect its surroundings.
I do not believe we can 'subsidize' our way out of the housing affordability crisis with just public money. The city plays an important role and the use of public subsidies must be part of the plan, but thoughtful private development and housing production is also needed.
I support Cambridge's Inclusionary Zoning Bylaw and appreciate the work the current city council did to get it passed. I believe leveraging market forces to support affordable homes in mixed-income buildings is part of a long-term affordable housing strategy.
If we allow substantial increased density in smart growth/transit oriented areas, we should consider an additional level of inclusionary affordability at workforce and middle-income levels, if the city provides developers a predictable and transparent zoning process and allows increased density as of right. The state defines 'workforce' housing as up to 120% of area median income.
I would like us to 'live and learn' and go back and talk to developers that have received the city's affordable housing subsidies and/or have built under the inclusionary zoning bylaw to hear what has worked well, what hasn't. What could we do differently and more effectively to ensure that we are getting as much affordable housing as possible.
Cambridge is not an island. The educational institutions and vibrant job market of our city are a major part of the region's economic growth. As our economy flourishes and more jobs are added in our city, the benefits to the city increase, as does our responsibility to create more housing and alternative methods of transportation for people who live and work in Cambridge. There is a lot of building going on in Cambridge right now and it can seem overwhelming and disruptive for a number of neighborhoods. But Cambridge, and the metro region, went for many years through the 1980s and 1990s with relatively little housing production. There are basic supply and demand issues for the region and we are now faced with a housing crisis fueled by the behavior of individual communities to discourage housing production through restrictive zoning (Unlocking the Commonwealth). Combine that with the increasing number of baby boomers that will be retiring soon and living and staying in their homes longer and we have created unprecedented housing pressures for the whole region (Boomer Tidal Wave Approaching State).
Of course, we need to focus the majority of our efforts locally, but we can't forget to look at what's happening 'next door' that is impacting our community. We need to advocate for state legislation that supports all communities to participate in solutions to the housing crisis. I support pending legislative changes that require communities to plan for multi-family production.
Proposed legislation: Amend Chapter 40A of the General Laws by adding the following section: Section 3A: All zoning ordinances and by-laws shall allow multifamily housing, including housing suitable for families with children, provided that allowance of multifamily housing in appropriate districts shall not preclude the establishment of zoning districts where only low-density development is permitted in order to protect natural resources (Unlocking the Commonwealth).
In most Massachusetts towns, including some of our neighbors, all zoning changes need a 2/3's vote at town meeting, a difficult hurdle to clear. We should support efforts to change this requirement for zoning changes that increase residential density, to a simple majority.
There is analysis that most of the tax benefits of growth go to the state. Communities that are planning and implementing change and increasing housing production, should get a different level of state support for infrastructure costs than communities that are not (The Costs and Hidden Benefits of New Housing in Massachusetts).
Energy, Waste Reduction, Recycling, the Environment, Climate-related issues and planning, Resiliency
Cambridge has been a leader in making local changes to combat a global crisis. Moving forward we need to continue our efforts to support local initiatives to reduce our carbon footprint. We need to assure that our waste management programs, transportation plans and building design requirements promote energy efficiency and environmentally sound practices while balancing with issues of affordability and capital resources. A number of community concerns focus on new building construction; affordability, resiliency and energy efficiency. We need clear and predictable building design guidelines that are reasonable and balance impact with additional cost, especially when it's an affordable housing development.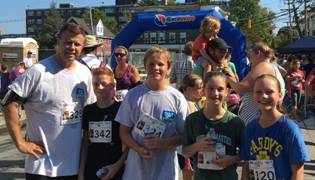 Traffic, Parking, Transportation, Cycling and Pedestrian Safety
Unfortunately, the issue of bicycle lanes has become very contentious and polarizing. I certainly want cyclists to be safe but we need a comprehensive approach that keeps everyone safe. The most recent bike lanes on Cambridge Street near CRLS/War Memorial and on Brattle Street in Harvard Square were quickly implemented and did not take all parties concerns into consideration. They need a thorough review and all impacted residents need to be engaged in the discussion.
I believe the citywide plan for future road and sidewalk improvements need to be reviewed by the city staff and a broader constituency of residents and business owners in order to make sure that all perspectives are included in the future implementation of any significant changes to traffic patterns, bike lanes, parking, and/or sidewalks.
We need to continue to add safe bike lanes across the city and but we need to do so in a way that engages and meets the needs of a broader constituency. Engagement with a variety of residents and local businesses should be seen as an educational opportunity for all involved and increase in communication effort. Concerns from residents and businesses need to be heard and addressed. I question the effectiveness of having multiple separate advisory groups for each transportation mode and the size of the groups. My concern is that policy ideas are being discussed and implemented without the necessary input from all constituent groups. I'd like the council to assess how the process has worked to date and if there are ways to improve it. We are not building a transportation system for just one type of user. Working together we can develop plans that work for everyone.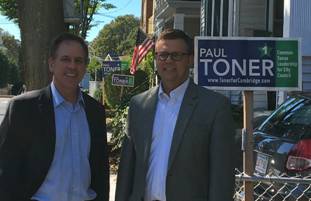 I believe that in sharing the roads we need to have a common set of understandings about the rules of the road and how we each use the roads and sidewalks. First, enforce the current laws and regulations. I would ask cyclist groups to work with the city in peer policing - essentially asking cyclists to help reinforce the message with fellow cyclists to follow the rules of the road, drive defensively and avoid aggressive behavior towards motorists and pedestrians. I would ask the same to motorists and pedestrians. I would request that the Cambridge Police focus more on traffic enforcement throughout the city but especially in key high traffic areas and where there have been accidents involving motorists and cyclists to make sure that everyone - cyclists, motorists, and pedestrians are following the rules of the road. I would support additional funds for CPD Traffic division for additional officers and resources to enforce the rules of the road for all - cyclists, drivers, and pedestrians.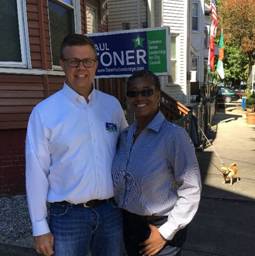 Building development needs to be considered in the context of transportation issues, including bike and pedestrian safety, and realistic off-street parking needs. Impact studies cannot be just project specific. They need to reflect the planning and building in broader neighborhoods and the cumulative effect it has on the city. I would want this information to better inform infrastructure planning. Many of our transportation and traffic issues are caused by the large number of people coming to, or cutting through Cambridge to get somewhere else. We cannot solve them on our own.
Municipal Finance
I support the city's conservative fiscal approach that has given us superior municipal bond ratings and low residential tax rates. As property valuations increase, maintaining residential tax rates becomes more important for individuals and families whose incomes are not increasing at the same rate.
Economic Development and Commerce, Retail Viability and Affordability
So much of what makes Cambridge special and livable comes from our small businesses. Unfortunately, many are struggling to afford rent in Cambridge and are being outpriced by larger retail companies and undercut by online shopping. I am supportive of a number of solutions in the CDD Retail Strategy final report that will help to maintain the viability of our small businesses, from tax exemptions for property owners and fee waivers to strengthening and improving the capacity of local business associations (CDD Research Strategy Final Report).
Income Inequality, Economic Opportunity
I consider it my responsibility to do everything I can to ensure all of our residents, not just some, benefit from the increased investment in Cambridge's real estate, research, innovation and tech based economy. The increase in wealth over the past 30 years has also seen an increase in the income gap. In one of America's wealthiest small cities, roughly 30% of African-Americans and 27% of Hispanic residents live below the poverty line.
During my tenure as president of the Massachusetts Teachers Association, the largest union in New England, I fought against income inequality, advocated for increases in the minimum wage, paid sick leave, investments in public education, universal healthcare and quality pensions. As a candidate for City Council I support a $15 Minimum Wage to make sure all residents earn a livable wage. I support the Fair Share ballot initiatives to increase investments in public education and essential transportation infrastructure.
A top priority of mine will be to build Pathways to Prosperity through partnering with higher education, trade unions and the business community (Pathways to Prosperity Network). If we coordinate our efforts we can provide pathways to prosperity for all of our residents. I am eager to work with the Greater Boston Labor Council and its 20 affiliated unions who have endorsed me to enroll more Cambridge young people in their union apprenticeship programs. I also hope to establish vibrant internship programs in our cutting edge innovation sector to prepare our young people for the high wage, high tech jobs right in our backyard.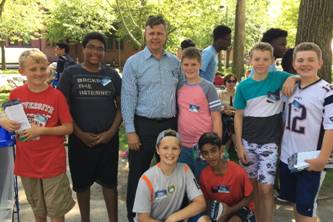 Cambridge Public Schools
I've been advocating for students, parents, and teachers my entire career. As a former Cambridge teacher and president of the Cambridge Teachers Association I fought for improvements to our schools and supports for our teachers. As the local president, I developed a strong and collaborative labor management relationship with the school administration. Together we created the Tobin Montessori School, Cambridge High School Extension Program, block scheduling at CRLS, extended learning time programs at the Fletcher Maynard and King schools and worked to make sure that teachers got the training and development they needed. My own kids go to Cambridge Public Schools and I'm dedicated to making sure that they and all students receive the highest quality of education possible.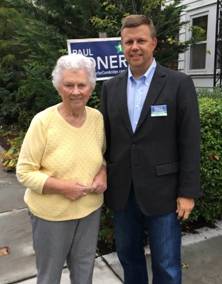 Specifically, I believe there is significant room for improvement in the early childhood education services we provide. The cost of sending one child to preschool coupled with rising house costs is making our city unaffordable for families with children. We have to prioritize this issue and treat it with the urgency it deserves.
Human Services Programs; Youth Programs; Senior Programs
Despite a wide array of offered programming, low-income Cambridge residents are often still not receiving the employment training they need. Examining barriers to access is going to require a concerted effort between the Human Services Program and city council members. I am committed to improving outreach to our underserved communities. We have many resources in Cambridge but not everyone knows how they can access them. I want to work with our city staff and organizations like the Cambridge Foundation and our other nonprofits to better coordinate city and nonprofit services available to our residents and create seamless access to the supports and services that they need.
Human Rights, Civic Unity, Diversity
Protection of human rights and civic unity is an ongoing mission in the City of Cambridge. The discourse on the national level cannot distract us from the needs of our residents. Our members of congress are advocating in Washington D.C. and we must do the same in city hall.
It is vital that we focus on ensuring the continuance of the progressive steps our city has already taken to move forward to support all of our residents. Our community needs to stand together with those that have been threatened to ensure that they are supported and listened to in this city.
Endorsements
David Maher, Cambridge City Councillor and former Mayor
David Rogers, State Representative 24th Middlesex District
Sheila Russell, Former Cambridge City Councillor and former Mayor
Frank Duehay, Cambridge City Councillor and former Mayor
David Sullivan, Cambridge City Councillor and former Mayor
Massachusetts Retirees
Cambridge Police Patrol Officers Association
Cambridge Firefighters IAFF Local 30
Greater Boston Labor Council
SEIU/NAGE
SEIU Local 888
Unite Here Local 26
Teamsters Local 122
Boston Carmen's Union
IBEW Local 103
Laborer's International of North America Local 151
Sheet Metal Workers Local 17
Roofers and Waterproofers Union Local 33
Pipefitters Local 537
Plumbers and Gasfitters Local 12
International Operating Engineers Local 4
Iron Workers Local 7
Carpenters Local 40
New England Regional Council of Carpenters
---
Campaign to Elect Paul Toner Receives Three More Endorsements
July 1 - City Council Candidate Paul Toner was honored to receive the endorsement and support of the National Association of Government Employees (NAGE), SEIU Local 888 and Sheet Metal Workers Local 17. NAGE members are public and private workers – federal, state, county, and municipal employees – police officers, firefighters, correctional officers, healthcare workers – nurses, paramedics, and emergency medical technicians – office workers, and professional workers. SEIU Local 888 unites more than 8,500 public service workers who provide vital support and services in cities and towns throughout the Commonwealth. Sheet Metal Workers Local #17 was formed in 1896 and represents Sheet Metal Workers throughout New England.
"These endorsements mean a great deal to me. I am very proud to receive the endorsement of these great unions representing hardworking men and women throughout the Commonwealth. As a City Council if we want to prioritize closing our growing income gaps, we must work with our unions to provide more of our residents with the opportunity to have quality jobs at middle class wages. I look forward to the opportunity to work with NAGE, Local 888 and Local 17 to provide our residents with greater economic opportunity."
---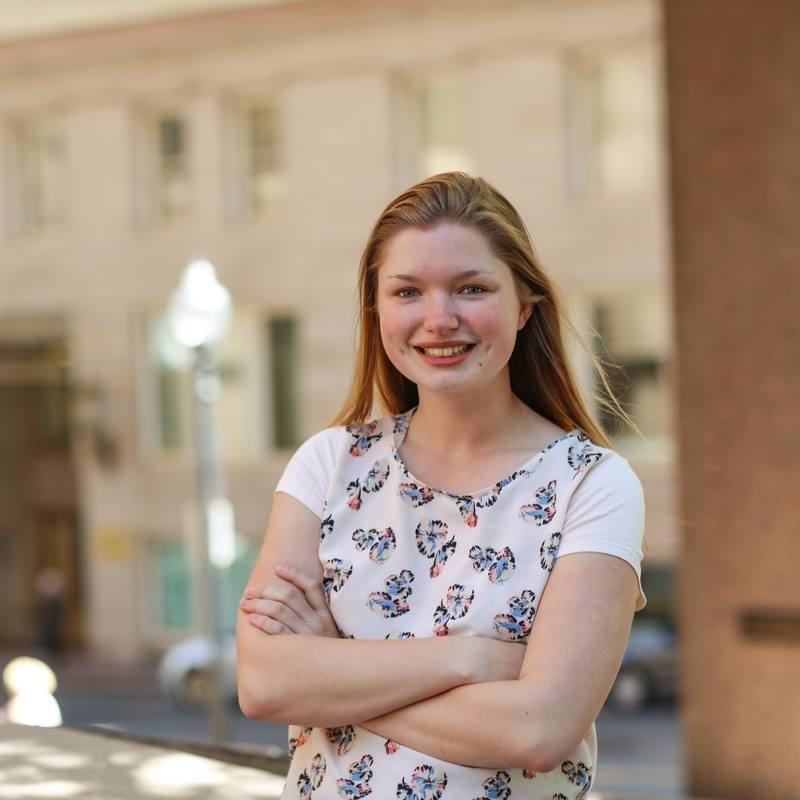 June 21 – The Toner for Cambridge Campaign is happy to announce that Hannagh Jacobsen has joined the campaign as Campaign Manager. Hannagh joins Paul Lonergan, Campaign Chair and Anne Tallon, Campaign Treasurer in rounding out the team.
Hannagh, a recent Suffolk University Graduate, majored in Government and History. She also completed internships in Boston City Hall's Election Department, in the state house for Senator Barbara L'Italien and for a Senator Elizabeth Warren.
Toner stated that, "the campaign is off to a great start and I am very happy to have Hannagh join our team. Her knowledge, experience and enthusiasm for campaigning will serve us well in the months ahead. We are organizing our voter database and prepping for neighborhood walks and house parties."
Jacobsen said, "I am proud to join Paul Toner in his campaign for Cambridge City Council. I am dedicated to grassroots engagement and passionate about public service. Paul's career as an advocate, educator, and lawyer along with his family's history of public service to the city of Cambridge and passion for civic participation make him an exceptional candidate. I am excited to get started on the campaign."
---

June 21 – In other campaign news, Toner received the endorsement of Mass Retirees. Mass Retirees was founded in 1968 and represents over 62,000 retired Massachusetts public employees and surviving spouses in the Commonwealth.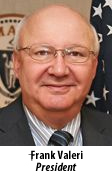 "Paul Toner has been an advocate and close ally of public employees and retirees for many years. He has a deep understanding of the issues that are important to our members - pensions, healthcare insurance and social security. As President of the MTA, he stood with us to ensure retirees were unharmed by changes put forth through healthcare and pension reform Acts. And as someone with many friends and family members who are public retirees, Paul gets it. Mass Retirees is proud to endorse his candidacy for Cambridge City Council," said Mass Retirees President Frank Valeri.
Toner said, "I am thankful for the Mass Retiree endorsement and ask for the active support of their Cambridge members in the election. I have advocated long and hard for all public employees to have access to a quality retirement and healthcare after their long years of service to the city and commonwealth."
---
Paul Toner Declares Candidacy for Cambridge City Council
Lifelong Cambridge resident, parent, education leader and activist announces run for Cambridge City Council with support of community leaders
March 10, 2017 – The Toner for City Council campaign released the following statement today: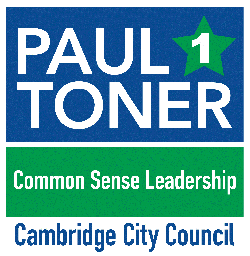 Paul Toner is a lifelong resident of Cambridge who has chosen to live and work, as well as raise and educate his children in the city. An attorney and former Cambridge Public Schools teacher and lawyer, Paul went on to become one of the most influential public education leaders in the state as President of the 110,000 member Massachusetts Teachers Association. He is currently the Executive Director of Teach Plus Massachusetts and has served on the Massachusetts Group Insurance Commission, the Blue Cross Blue Shield Board of Directors, the Massachusetts Board of Higher Education and numerous education committees.
Paul Lonergan, Campaign Chairman for the Committee to Elect Paul Toner stated "I have known Paul Toner for many years. He is a good friend and great dad. He has been a proven leader in his career and the community and will bring common sense leadership to the City Council. I am proud to support him in this campaign."
"I've had the privilege of working with Paul for many years on education and economic issues at the state and local level. I know he'll work tirelessly with everyone to keep our city diverse and affordable." Said David Sullivan, North Cambridge resident and former City Councillor.
"Paul will be an incredibly effective advocate for all of Cambridge," current City Councilor David Maher said. "Paul has spent his career bringing people together to make progress towards a vision of shared prosperity and a government that works for everyone. I know he will do the same as a City Councilor."
Toner said "Eighteen years ago, I was David Maher's campaign manager for his first City Council race. I know how long ago it was because my daughter was 6 months old as I toted her around the city campaigning for David. She is now 18, a senior at Cambridge Rindge & Latin School and is preparing for college in the fall."
"Throughout my life and career as a teacher, lawyer, union leader, and public school parent, I have sought to serve my community. I see running for the City Council at this time as an extension of this work and as an opportunity to use my skills, experience, and wealth of knowledge to make a meaningful impact on the council."
"I have seen enormous changes in our community and there are new challenges ahead. I believe I can help to bring old and new Cambridge together. Through open and respectful public discourse that is so sorely needed in our political conversations right now, we can make real progress on the challenges that we face. As a leader, I have sought to build consensus to make policy decisions based on collaboration, open dialogue, and data. I am confident that I can bring the same spirit of respect and collaboration to the council. I will work with the council members, staff, and constituents to provide the solutions-oriented leadership necessary to develop and implement a vision for our city that preserves the best of our past and prepares us for the future."
---
CCTV candidate video (2017)
---