---
Paul Toner is a new candidate this year.
---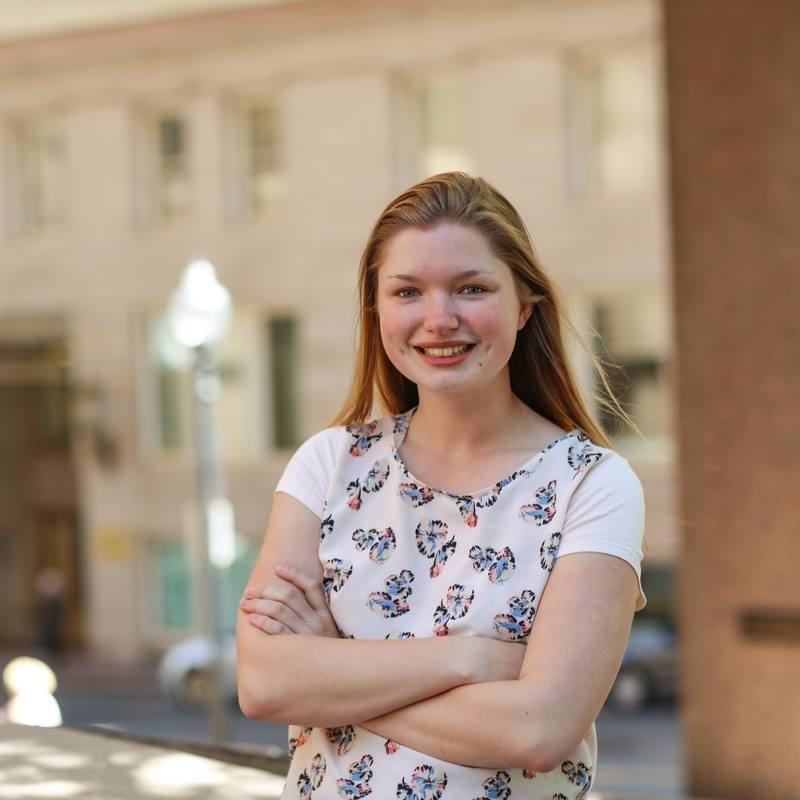 June 21 – The Toner for Cambridge Campaign is happy to announce that Hannagh Jacobsen has joined the campaign as Campaign Manager. Hannagh joins Paul Lonergan, Campaign Chair and Anne Tallon, Campaign Treasurer in rounding out the team.
Hannagh, a recent Suffolk University Graduate, majored in Government and History. She also completed internships in Boston City Hall's Election Department, in the state house for Senator Barbara L'Italien and for a Senator Elizabeth Warren.
Toner stated that, "the campaign is off to a great start and I am very happy to have Hannagh join our team. Her knowledge, experience and enthusiasm for campaigning will serve us well in the months ahead. We are organizing our voter database and prepping for neighborhood walks and house parties."
Jacobsen said, "I am proud to join Paul Toner in his campaign for Cambridge City Council. I am dedicated to grassroots engagement and passionate about public service. Paul's career as an advocate, educator, and lawyer along with his family's history of public service to the city of Cambridge and passion for civic participation make him an exceptional candidate. I am excited to get started on the campaign."
---

June 21 – In other campaign news, Toner received the endorsement of Mass Retirees. Mass Retirees was founded in 1968 and represents over 62,000 retired Massachusetts public employees and surviving spouses in the Commonwealth.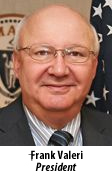 "Paul Toner has been an advocate and close ally of public employees and retirees for many years. He has a deep understanding of the issues that are important to our members - pensions, healthcare insurance and social security. As President of the MTA, he stood with us to ensure retirees were unharmed by changes put forth through healthcare and pension reform Acts. And as someone with many friends and family members who are public retirees, Paul gets it. Mass Retirees is proud to endorse his candidacy for Cambridge City Council," said Mass Retirees President Frank Valeri.
Toner said, "I am thankful for the Mass Retiree endorsement and ask for the active support of their Cambridge members in the election. I have advocated long and hard for all public employees to have access to a quality retirement and healthcare after their long years of service to the city and commonwealth."
---
Paul Toner Declares Candidacy for Cambridge City Council
Lifelong Cambridge resident, parent, education leader and activist announces run for Cambridge City Council with support of community leaders
March 10, 2017 – The Toner for City Council campaign released the following statement today:
Paul Toner is a lifelong resident of Cambridge who has chosen to live and work, as well as raise and educate his children in the city. An attorney and former Cambridge Public Schools teacher and lawyer, Paul went on to become one of the most influential public education leaders in the state as President of the 110,000 member Massachusetts Teachers Association. He is currently the Executive Director of Teach Plus Massachusetts and has served on the Massachusetts Group Insurance Commission, the Blue Cross Blue Shield Board of Directors, the Massachusetts Board of Higher Education and numerous education committees.
Paul Lonergan, Campaign Chairman for the Committee to Elect Paul Toner stated "I have known Paul Toner for many years. He is a good friend and great dad. He has been a proven leader in his career and the community and will bring common sense leadership to the City Council. I am proud to support him in this campaign."
"I've had the privilege of working with Paul for many years on education and economic issues at the state and local level. I know he'll work tirelessly with everyone to keep our city diverse and affordable." Said David Sullivan, North Cambridge resident and former City Councillor.
"Paul will be an incredibly effective advocate for all of Cambridge," current City Councilor David Maher said. "Paul has spent his career bringing people together to make progress towards a vision of shared prosperity and a government that works for everyone. I know he will do the same as a City Councilor."
Toner said "Eighteen years ago, I was David Maher's campaign manager for his first City Council race. I know how long ago it was because my daughter was 6 months old as I toted her around the city campaigning for David. She is now 18, a senior at Cambridge Rindge & Latin School and is preparing for college in the fall."
"Throughout my life and career as a teacher, lawyer, union leader, and public school parent, I have sought to serve my community. I see running for the City Council at this time as an extension of this work and as an opportunity to use my skills, experience, and wealth of knowledge to make a meaningful impact on the council."
"I have seen enormous changes in our community and there are new challenges ahead. I believe I can help to bring old and new Cambridge together. Through open and respectful public discourse that is so sorely needed in our political conversations right now, we can make real progress on the challenges that we face. As a leader, I have sought to build consensus to make policy decisions based on collaboration, open dialogue, and data. I am confident that I can bring the same spirit of respect and collaboration to the council. I will work with the council members, staff, and constituents to provide the solutions-oriented leadership necessary to develop and implement a vision for our city that preserves the best of our past and prepares us for the future."