---
Hari I. Pillai is a new candidate this year.
Background
I was born/raised in the Mississippi Delta to Indian immigrants who migrated here during the '60s. Both of my parents were activist educators. My Dad became a Physics professor at a Historically Black College (HBC) and helped drive some social reforms, such as leading student rallies to implement Martin Luther King Day. My Mom was a middle-school science teacher for an inner-city school, and she, too, helped advance some progressive change, such as taking a visible role in a teacher's strike for better pay in '85.
Even at a very early age, I knew that I wanted to be in the Northeast. So after completing my BS in Engineering at Mississippi State University, I moved to Troy, New York, for my MS in Engineering at Rensselaer Polytechnic Institute (RPI) in '97. While at RPI, I became a Graduate Student Senator, taught the non-traditional Navy students Differential Equations/Calculus in RPI's Extension Program in Malta, New York, and volunteered at Zoller Elementary School in Schenectady.
Right after completing my Masters Degree in Engineering, I worked at GE Power Systems as a Process and Quality Engineer, and eventually moved to the Boston Area in '00. Over the years, my career would meander more or less to other areas, including being a tutor, health and wellness coach at the Oak Square YMCA, and in the last few years, I've been an Account Manager in the Technology Sector.
Outside my career, I've involved myself in many campaigns for local, state, and federal elections, and did a lot of volunteer work as a Massachusetts Service Alliance grant reviewer, mentoring young kids, and volunteer at Massachusetts Correctional Institution - Shirley to promote mindfulness and to cultivate spiritual practices using Buddhism as a vehicle. At my work, I'm a member of African American Business Leaders for Excellence (ABLE), Asian American Professional Group, and Pride in addition to mentoring and coaching junior employees.
I've lived in Cambridge for the last 5 years, and currently, I live at Alewife with my lovely wife who's a medical resident at Mt. Auburn Hospital.
Top Priorities
My top priorities are: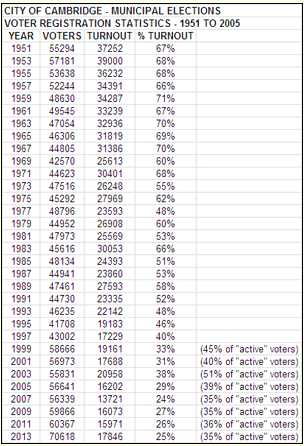 Maintaining Cambridge's uniqueness and not selling-out on our values just for more economic growth. I strongly believe that, holistically, we can have strong economic growth and a healthy budget and still be true to our values in a way that preserves our unique characteristics.
The Trump Administration's vision of hate has no place here. I offer my candidacy to be a counterpoint to the values of this administration.
Lack of shared parking in Alewife and other parts of Cambridge. Shared parking is a more efficient parking schema, can reduce greenhouse emissions, and optimize the traffic flow through the parking lot.
Address our dismal internet services in Cambridge. Why is Cambridge's estimates for community broadband much more expensive than other cities? My experience as an account manager with Project Management and negotiating experiences would ensure that I could add value to the Broadband Commission that we have set up.
Volpe Redevelopment Project – I'm against MITIMCO's current proposals of this.
Increased Voter Turnout – For Cambridge's municipal elections, like the one we're about to have on November 7th, the turnout is only ~25%. Just a few decades ago, the rate was more than 70% (see chart below). We must do something to increase this. I'd like to see us having municipal elections on even years, and this would increase the number of voters by 40%. Democracy works best when all voices are heard.
Housing (in general) and Affordable Housing (in particular) – priorities, plans, proposals
For quite a few election cycles, we've been talking about making housing more affordable, but it seems that we're just sloganeering our way through this time of difficult housing options.
If you look at what these big chain real estate developers are doing, they're literally speculating on our land. If you analyze the publicly traded companies, like Equity Residential, you'll see that their net profit margins are 33% last year. They are more profitable than Microsoft and Facebook (two companies that actually started here in Cambridge). For Avalon Holdings, who has built high end apartments in Kendall, their net profit margins are ranked #6 out of 1,143 companies on the NYSE with a 48% net profit margin.

My view is that asking these big developers to help solve our affordable housing crisis is like asking Big Pharma to help solve our opioid crisis.
What can be done? Throw them out of here! Let's not rely on them. What we should do instead is to develop our own apartments using the amazing intellectual resources here.
More importantly, we should not be nervous to explore innovative ideas, like intentional communities, reverse auctioning of units, micro-homes, etc.
Income Inequality, Economic Opportunity
I'm a staunch believer that our levels of inequality are a direct threat to our democratic system. I'll do everything in my control to reduce income inequality, and to that end, I would support the upcoming ballot for $15/hour minimum wage and paid family and medical leave. In addition to that, I support the "Millionaire's Tax" which would be a 4% tax on people earning more than $1M/year.
Energy, Waste Reduction, Recycling, the Environment, and Public Health
In addition to supporting Net Zero, I'm a big proponent of a shared parking (Institute for Transportation and Development Policy "Shared Parking"). Shared parking is a land use/development strategy that optimizes parking capacity by allowing complementary land uses to share spaces, rather than producing separate spaces for separate uses. Shared parking not only helps conserve greenspace, but also it reduces emissions since drivers don't have to look around for parking as much.
I believe that in Alewife, we have acres and acres of asphalt that could be shared by my neighbors here. By adopting a shared parking schema, residents here in Alewife and Kendall could save ~5% from their rent and parking costs without building anything new. Of course there are some details which would require some discussions, like snow removal, abandoned vehicles, etc. However, if Indianapolis, which isn't exactly known as an innovative city, can do it, so can we (and we'll do it better).
Infrastructure: Water & Sewer; Climate-related issues and planning, Resiliency; Municipal Broadband
I have family and friends who are in the IT sector, and I'm an account manager in the tech sector where I negotiate contracts and help manage projects. I also have a Masters in Electrical, Computer Science Engineering, and I believe that I'd be in an advantageous position to help advance our Broadband Initiative given my experience.
Currently, we have estimated that our community broadband would cost $1,800 per person, but in Seattle, their estimated price is only $1,000 per person in spite of having lower costs of living, being much more spread out, and having huge bodies of waters bifurcating their communities.
Why is Cambridge's estimates for community broadband much more expensive than other cities? My experience as an account manager with Project Management and negotiating experiences would ensure that I could add value to the Broadband Commission that we have set up.
Traffic, Parking, Transportation, Cycling and Pedestrian Issues
I've addressed parking already with my shared parking idea which has successfully been implemented in Alexandria, Virginia, as well as other cities.
When it comes to bicycling and our shared Hubway bicycles, I have a fantastic idea for improving it which was inspired by my visit to Seattle not too long ago: Renting a Hubway bike by scanning a QR code with our smart phones as opposed to using a credit/debit card. After all, we're much more likely to leave our wallets behind then our smart phones, so this could make it easier to rent a bike.
Open Space, Parks, and Recreation
I'm against the Volpe Redevelopment Project as it currently stands. MITIMCO's current proposals prioritizes profits from retail establishments over the ~4,000 or so graduate students who need housing. Moreover, they want to build a 500 feet tall skyscraper, and the impacts of this would be higher property prices and higher rents.
Finally, according to the Boston Globe on August 14th, "[MIT] filed zoning plans that would include up to 1,400 apartments and condos… in market-rate buildings, but no student housing."
University Relations – Responsibilities, Collaboration
I want to make sure that Cambridge and Allston partner up strategically with regards to Harvard's ongoing expansion into Allston. By 2020, most of Harvard – 62% - would be in Allston and not in Cambridge. Let's make sure that our historic relations stay intact and maybe enhanced.
Arts and Public Celebrations
We should continue providing students with discounted prices for most performances, plays, workshops, and museum passes. Also, art has a way to foster harmony in a multi-ethnic community like ours. Appreciation of another community's art creates cohesion through better understanding of one another.