---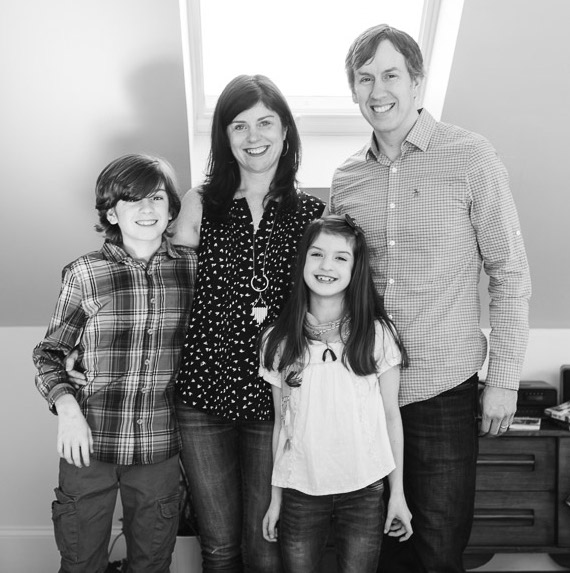 Four years ago, as an active parent in my children's public elementary school, I became aware that many of my children's classmates were hungry. For me, this realization became a call to action and I quickly created a small pilot of the Cambridge Weekend Backpack Program, which sends food home with low income students each and every weekend. When I started the program, we served 15 students in one school. Today the program sends meals home with close to 500 students and their siblings every week, and is available in all 16 schools in the district. The program addresses the needs of food insecure students, but also serves to connect their families to other vital resources that are available in our community. This work was so important to me that I left the private sector to focus on it full time, and for the last four years I have passionately dedicated my life to working on issues of food insecurity in Cambridge.
Reflecting on why I felt compelled to help these vulnerable students, I'd like to share my own story. I grew up in Brockton, Massachusetts, and my parents were 19 years old when I was born, just babies themselves. Although my father worked for the Brockton DPW picking up trash and my mother worked the night shift as a nurse's assistant at Brockton Hospital, they were not financially equipped to have a baby. My mother did not have access to healthcare during her pregnancy, and after I was born, our family relied on state provided healthcare and federal surplus food subsidies to stay afloat. These social safety net programs allowed our family to survive.
When I was 18 months old, a group of 20 recent Brown University graduates decided to move to Brockton with the hope of reinvigorating the city. In what is now known as "The Brockton Project", they started a newspaper, opened a food co-op, built affordable housing and new parks, and supported progressive candidates for Brockton City Council. Through their work, these students befriended my parents, who began to see the transformative powers of education as a pathway out of poverty. Both my parents started taking classes at community colleges, and my father received his undergraduate and graduate degrees from UMass Amherst when I was 12, and my mother graduated with an MBA from Simmons College as a non-traditional student when I was in high school. I have always known that these students helped change the trajectory of my family's path, and I know because of my family's experience that one person, or a small group of people, can help change people's lives for the better. That is why I am running for City Council: to continue changing people's lives for the better here in my own community.
I saw this transformative power in action when I was working in the Mayor's Office, as the Education Liaison to Mayor David Maher. That role was an opportunity for me to step outside of my own Cambridge experience, and the ability to see all of Cambridge has helped me understand the importance of looking at complex problems from a multitude of lenses. Although Cambridge has a great many resources, there are many in our community who are facing significant challenges and whose needs are not being met. I feel strongly that the most urgent issues facing us as a community are the lack of affordable housing, the urgent need for a Central Square revitalization, a strong commitment to bike and pedestrian safety, and wrap around services for our at risk students and their families to ensure their academic success.
People often ask me "what makes YOU different from the other candidates?" My answer is this: I have a proven track record of taking concrete action that produces results. I have earned the trust of the Cambridge community, and I have the special skill of bringing people together to connect those who are working on the same problem from different angles. I have identified gaps in city services and worked quickly and collaboratively to address them, particularly for our most at risk populations. I truly hope to serve as your City Councilor and bring these skills to City Hall to benefit all of the residents of Cambridge.
I was also inspired by something President Obama said in his farewell address: "If you see something needs fixing, lace up your shoes, grab a clipboard, get some signatures, and run for office yourself. Show up. Dive in. Persevere."
I am ready to show up, dive in and persevere. I hope you will join me.
-Alanna
---
Alanna Mallon Announces Run For City Council
Founder of the Cambridge Weekend Backpack Program will run in November.
Jan 4, 2017 – As we enter this New Year and all that it promises to bring, I am excited and energized to declare myself as a candidate for Cambridge City Council this November.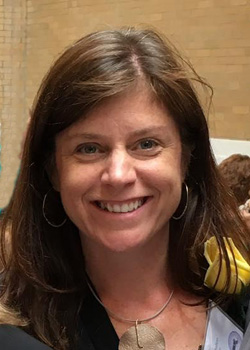 I was born and raised in Massachusetts, and I moved to Cambridge with my husband in the summer of 2004 and we are proud to call Cambridge home. We have two children, a third and sixth grader, both of whom have been enrolled in the Cambridge Public School system since they were in Junior Kindergarten. In 2013 as an active participant in our school community and civic life as a Cambridge resident, I became aware that food insecurity was a barrier for academic success for many of our students. This realization was a call to action, and I became determined to ensure that my childrens' classmates had their basic needs met and could capitalize on the incredible CPS curriculum at every grade level.
I founded the Cambridge Weekend Backpack Program to address the needs of food-insecure students, but also to connect their families to other vital resources that are available in our community. This critical work was so important to me, that I left the private sector to focus on it full time. For the last three years I have passionately dedicated my life to working on issues of food insecurity in Cambridge and I have had the privilege and pleasure of helping schools, families, the business community and concerned residents form a partnership to help our students succeed.
For the past year, I have been a Program Director at Food For Free, working closely on issues of food insecurity in Cambridge not just for students, but for various vulnerable populations in Cambridge and the Greater Boston area. Through this work, I have come to realize that there is a link between the resources and services that residents need: affordable housing, access to high quality day care and early education opportunities, mental health and human services, and many more. I am truly energized at the thought of working on these linked issues for our residents and using my skills to build broad coalitions of support to find meaningful solutions to the complex issues and challenges that face our community members.
As Mayor David Maher's Education Liaison for two years (2015-2016), I observed that dedicated public service combined with strategic public policy can be an effective tool to change our residents' lives for the better. Our elected leaders have the power to impact how our funds are spent and where to direct our collective energies. Our city has a great many resources, but many who live here are facing significant challenges and their needs are not being met. We must work to ensure that those resources can be directed to those who may not have a voice in decision making.
It's become clear after the national election that much of the important and critical governing work in the coming years will happen at the state and local levels. I also strongly feel that there need to be more women in government at every level, bringing their unique experiences and voices to policy decisions. These things combined with the damaging political rhetoric of the past year crystallized my decision to seek office in November. Given my experience, knowledge of our governing systems, and relationships with community partners, the time is right for me to bring these unique experiences to the Cambridge City Council. As City Councilor, I will work tirelessly to ensure that all city residents, including our most at risk, get the representation that they need and deserve at the highest level. My experience over the last few years has affirmed that the City of Cambridge is unparalleled in its focus on the needs of our most vulnerable residents, but that there is so much more that we can, and must do.
I love working, living, and raising my children in this city. I am inspired by my friends, neighbors, and colleagues who, through their daily efforts in the neighborhoods of Cambridge, make our city a better place to live and work. There is no place I'd rather be at this moment in history, and it would be a privilege to serve as a City Councilor.
Alanna Mallon