---
Emily Dexter: Every School – Every Classroom – Every Student
ABOUT ME
14 years as an involved Cambridge Public School parent
An advanced degree from the Harvard Graduate School of Education
Data-driven and a strategic thinker
An outspoken public school advocate
Co-author of the "Unequal Schools" report on Cambridge Public School staffing
Committed to the success of every student
MY PRIORITIES
WELL-STAFFED SCHOOLS
Students can't learn if the adults in their schools have too much to do. We need to look at the staffing in all our schools to see if they have enough skilled teachers, specialists, paraprofessionals, and staff to meet the learning needs of every student.
STRATEGIC DECISION-MAKING
Cambridge schools are dynamic and exciting, but too many decisions are made without enough information and without thinking about the larger picture. We need to bring together teachers, staff, students, parents, and other city residents to create a strategic plan that will guide decision-making going forward.
RESEARCH AND EVALUATION
Effective organizations keep careful track of their actions and their outcomes. We need on ongoing program of research and evaluation so we know what's working well in our schools and where we need to make changes.
BUDGETING FROM THE GROUND UP
Students learn in classrooms; budget planning should start there. We need a budget process that prioritizes school and classroom staffing, a process that works from the ground up rather than from the top down.
See my blog, Public School Notes: Notes, Essays, and Grassroots Information about the Cambridge Public Schools; my columns in the Cambridge Chronicle and Cambridge Day; and my reports on our staffing and student outcomes:
https://publicschoolnotes.wordpress.com/
http://www.cambridgeday.com/author/emily-dexter/
http://www.wickedlocal.com/article/20131219/News/312199761
https://publicschoolnotes.wordpress.com/analyses-of-cps-data/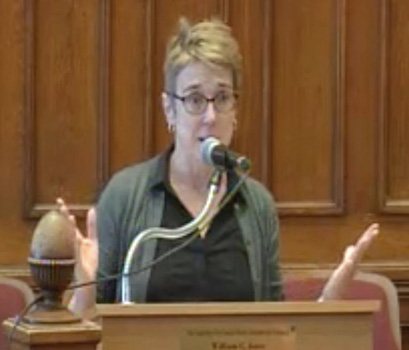 CCTV candidate video (2015)