---
BACKGROUND
Pia has served as:
- Co-chair, Cambridge Parents Advisory Council on Special Education (C-PAC)
- Speech Language Pathologist and Early Childhood Specialist
- Masters degree from Columbia University's Teachers College
- Founder, 2e Subgroup of the Cambridge Advanced Learning Association (CALA)
- Elected Parent Representative, Haggerty School Council
- Board Member, Citizens for Public Schools (Less Testing More Learning)
Pia understands the strengths and weaknesses of our school system. An early childhood specialist and speech therapist, she knows what it looks like when children are getting their needs met, and when they are not. She understands best practices and developmentally appropriate education. As a representative of the parent community in Cambridge, both within her roles as co-chair of C-PAC and as Parent Rep on the Haggerty School Council, she has heard stories from parents of children who are not getting their needs met in our schools. She is an organizer and a collaborator. When she heard from parents that their children's emotional needs were not being met, she collaborated with her co-chairs at the C-PAC and was able to secure funding for more school-based social workers in the 2015-2016 budget. She listens carefully to parents and teachers about what is going on in our classrooms. When parents and teachers tell her that students are in need, Pia has a proven track record of advocating for those needs to be addressed.
TOP PRIORITIES
Providing time and resources to implement rich and developmentally appropriate curriculum
Providing clear protocols, support and communication for families
Improving inclusion practices for students with diverse backgrounds and learning styles
TOP CHALLENGES FACING CPS TODAY
Balancing state and district mandates with the needs of our students
Communication and support for families
Supporting teachers to best address the needs of diverse learners
SUPERINTENDENT, ADMINISTRATION, AND SCHOOL DISTRICT BUDGET
We need a superintendent and administrators who are able to understand and advocate for students' needs. The School Committee must hold the superintendent accountable for advocating for the needs of the students and providing teachers with the resources they need to be able to provide a developmentally appropriate education to their students. We need a superintendent who is willing to collaborate, but also willing to mentor and guide principals in implementing sound educational practices throughout their schools.
We need more transparency in the budget process. It's crucial that families, students, and teachers be at the center of policy and budget decisions that affect them. School departments can do a better job of identifying which needs exist. There should be more effort around seeking feedback from parents and teachers to fully understand classroom needs. But soliciting feedback is not enough. Feedback needs to be analyzed and actions should be taken in a consistent manner to address needs across our school district. We should build enough flexibility into the budget to be able to meet needs as they arise mid-year. Classrooms are not static. Students' needs change throughout the year. We need to be able to address needs as they arise.
Pia has a track record of communicating with families and teachers to know what needs exist. She is committed to involving teachers, families, and students in budget and policy decisions. She believes that it is not enough to listen to their concerns. It's the School Committee's responsibility, as elected representatives, to not only listen, but more importantly, to address the community's needs. Pia knows that it's not enough to make policy and budget decisions based on written reports and data on test scores. She knows the importance of talking with people about their experiences. For the last few years as Haggerty School Council Representative and in her role as co-chair of the district-wide Parents Advisory Council on Special Education (CPAC), Pia has been listening to the stories of students' families, and has advocated for what they need. Pia will be able to represent the community's needs because she does not make assumptions about what students need in their schools. She listens to parents about what their students need, and she advocates based on students' actual experiences.
ACHIEVEMENT GAPS, STANDARDIZED TESTING, MEETING STUDENTS' NEEDS:
Pia believes that we can improve schools' flexibility to meet the needs of a wider range of students. She has a track record of helping to address those needs within CPS. As CPAC co-chair, Pia spoke with families whose children were struggling with mental health needs and listened to their stories. Together with her CPAC co-chairs, Pia responded to parents' concerns by advocating for more social workers in the schools. As a result, funds were allocated in the 2015-2016 budget for additional social workers to address the needs of our most vulnerable students.
Another way Pia has helped CPS to meet the needs of our students: by advocating for less testing in our elementary schools. In order to meet the needs of a diverse population, we need the time and resources to be able to differentiate the curriculum to make it accessible to students with diverse backgrounds and with diverse learning styles. In the past few years, Pia has spoken with parents, teachers, and administrators about the amount of testing required of our youngest students. Our first and second graders are taking nearly 30 written standardized tests per year. In response to these concerns, Pia worked with Citizens for Public Schools and the Cambridge Education Association to organize last January's forum and community discussion on standardized testing. Together with other parents, she helped to circulate the petition signed by 400 and counting community members to support Marjorie Decker's bill H340, calling for a moratorium on high-stakes standardized testing.
Recently, Pia has joined together with a group of parents to work toward advocating for more recess in our elementary schools. Currently, our first through fifth graders are provided with only 15 minutes of outdoor recess per day. Some teachers are able to find time to provide a second outdoor recess, but all too often, children are only provided with the 15-minute minimum. Research shows that children need much more activity during the day, and that they need more opportunities to play and move outdoors. Providing additional recess time has been shown to reduce behavioral issues and to increase children's ability to focus on academic tasks. Pia is committed to working toward providing a developmentally appropriate education in our elementary schools, and that includes providing more time for outdoor recess.
MEETING THE NEEDS OF ADVANCED LEARNERS
As a parent, Pia knows what it means to advocate for a child with advanced learning needs. She knows that students with advanced learning needs must be identified and provided with what they need, as early as possible. There are too many families struggling to meet the needs of their children with advanced learning needs. To provide support and resources to those families, Pia founded, and continues to facilitate, the 2e Parents Support group (an outgrowth of CALA). It is too common for families of children with advanced learning needs to see that their children's needs are not met by our school system. Pia is committed to developing a strategic plan to address the needs of advanced learners in our district.
She knows that technology is not the answer to addressing the needs of advanced learners. Often what is needed is additional face-time with teachers and the flexibility to provide a more differentiated curriculum across subject areas. As part of a strategic plan, hiring additional teachers must be accompanied by mentoring and training in advanced learning. Advanced learning can present in many different forms, depending on the gender and cultural background of the student. As a school district, it is our responsibility to ensure that we have the tools and capability to identify and support advanced learners of all backgrounds. Pia has a deep understanding and passion for supporting the needs of the wide variety of advanced learners, including those who are not traditionally identified as such by our current system. And she is committed to devoting resources and developing the necessary consensus within our district to meet those needs more effectively.
ADVOCATING FOR STUDENTS WITH SPECIAL NEEDS:
Early identification of special needs and early intervention are crucial. Pia is committed to supporting the Office of Student Services (OSS) in their efforts to better identify and support children with disabilities. She has a track record of reaching out to families to know what's needed, and then advocating for it. As CPAC co-chair, she learned that children with dyslexia were not consistently receiving adequate reading instruction. Together with her co-chairs, she advocated for funding for more school-based reading specialists trained in the Orton Gillingham method of reading instruction (considered to be the most effective intervention for children with dyslexia). As a result, funding for OG-trained reading specialists were funded in the 2015-2016 budget to more effectively support the needs of children with dyslexia.
As many students with disabilities are being educated in mainstreamed classrooms, we must ensure that OSS and Gen Ed departments are collaborating closely to ensure that our classrooms are a model of true inclusion. It's not enough to allow students with diverse learning needs to have a seat at the table. True inclusion means that students are provided with whatever support and accommodations are necessary so that they are contributing in a meaningful way alongside their peers at the table.
In general, we should be doing more to build on the diverse strengths of our students. Everyone has strengths and weaknesses, and in general, we should ensure that our schools more consistently build upon the strengths and interests of our students. Joy of learning, inquiry-based learning- these philosophies should be the backbone of our schools.
CONTROLLED CHOICE AND BILINGUAL EDUCATION
Pia supports the School Committee's decision to simplify Student Assignment Policies. As bilingual programs and the Montessori program are highly sought-after, it makes sense to allot more funds toward those programs to increase our capacity for more students in those programs.
Pia prioritizes bilingual education and wants to increase support for our bilingual programs, and she supports providing funding for high-quality world language instruction across the elementary schools. In her work as a speech pathologist, Pia has seen how learning a second language can improve children's overall language abilities. As a district, we need to prioritize not just the subject matter that shows up on standardized tests; we need to prioritize language-learning and story-telling in different languages; understanding other cultures and languages is an important part of being a citizen of a multi-cultural community.
CURRICULUM AND PROGRAMS
a) ELEMENTARY GRADES AND PRE-K:
Pia believes in providing a well-rounded and developmentally appropriate curriculum. In Pre-K and early elementary grades, creative play is how children learn. As a speech therapist specializing in early childhood education, Pia has seen first-hand how having the time, space, and materials to be able to play creatively can impact children's ability to develop their social skills, cognitive skills, and language skills. Her students were from diverse backgrounds, and many lacked basic skills. Helping them learn to play, first with a therapist, and then with their peers, enabled them to practice the important language skills and concepts they were learning. We have seen, in recent years, a reduction in play opportunities for our youngest students. Play should not be considered an "extra" for young students. For young children, creative play is their work. That should be reflected in our mandates and planning for our elementary schools. Within her role as community organizer, Pia collaborated with administrators, teachers, and parents to reduce standardized testing as a first step in providing a more developmentally appropriate education for our youngest students.
For children with special needs, early identification and evidence-based interventions are crucial. The same goes for children with Advanced Learning needs. As a district, we need to be well-equipped to be able to identify and serve the wide variety of students' needs early on. Some accommodations need to be addressed individually; others can be built into the curriculum. For example, children with ADHD are able to improve their ability to focus if given movement breaks. But rather than singling out one child for a movement break, teachers should be given the flexibility to provide an extra recess to the entire class.
Pia is committed to advocating for play-based Universal Pre-K across the district. She has already begun the work of reaching out to early childhood specialists in our district to make this a reality. Research has shown that good-quality Universal Pre-K can reduce inequalities in our system. To Pia, quality in early education means play-based, inquiry-based programs, staffed with teachers who are trained in developmentally appropriate, play-based early education, along with wraparound services for children in need.
b) UPPER SCHOOLS:
The most pressing needs of the Upper Schools at this point are: supporting the emotional needs of our students by consistently implementing evidence-based approaches to discipline, establishing clear protocols and procedures for two-way communication with families, and differentiating/individualizing curriculum.
Supporting behavioral and emotional needs is crucial. We have additional social workers this year- that is an important first step in addressing these needs. We can do better about implementing wraparound services and other evidence-based approaches more consistently across the district. At some schools, restorative justice, PBIS, and Cognitive Problem-Solving are utilized successfully; we can build upon these successes by implementing more widely.
Approach to Discipline: Evidence-based practices in our schools' approach to discipline must be implemented more consistently across all four upper schools and at the high school. Together with her CPAC co-chairs, Pia advocated for PBIS (Positive Behavioral Intervention and Supports) to be utilized consistently across the district. She knows that providing training and follow-through on use of evidence-based practices such as PBIS and Restorative Justice will provide students with better coping skills, will improve school culture, and will reduce the symptoms of a school-to-prison pipeline. Pia has already begun this conversation with district administrators; if elected she will be in a position to "hit the ground running" in moving our district towards a more consistent implementation of best practices.
Advocating for Family Liasons: For years, families have been requesting that Family Liasons be provided at the four Upper Schools. Pia believes that in order to improve two-way communication with families, families must have a point person at each school who has the time to respond to families' questions and the ability to find answers. Technology can be useful in some situations in terms of getting messages out to families. But in many cases, families require a person who can respond to their concerns in a timely manner. Pia is committed to advocating for providing Family Liasons at the four Upper Schools.
Pia believes in providing a rich curriculum across the district. Middle schoolers should have access to Debate Team, arts, music, theater, and sports. Currently these are provided piecemeal. Some schools do a fantastic job of building these into the school day to provide a rich curriculum for our students. We should be building upon the programs that are working well and utilize our rich resources to provide these consistently across all four schools.
c.) HIGH SCHOOL/ BLACK LIVES MATTER:
CRLS has a rich array of academic classes, high-quality arts programs, sports, and a strong technical program. Pia believes we can do a better job in providing more students access. We can do more to support students from diverse backgrounds and those with diverse learning styles, to enable them to access the range of opportunities at CRLS. Especially at the high school, we can do more to show students that Black Lives Matter.
Pia believes that it is very problematic that students in honors classes are mostly white. Pia believes in creating a strategic plan to address this issue. A strategic plan should include improvements to academic counseling, family engagement, and piloting a co-teaching model in some honors classes.
Pia supports the School Committee in their commitment to recruit more teachers of color in our schools. Recruiting teachers of color should be a part of a district-wide strategic plan to improve cultural competency across schools and departments. Further, Pia would like to see Black History and Civil Rights classes, as well as workshops on current events added to the range of offerings at CRLS. If social justice is part of the mission of our schools, then our curriculum should reflect that.
---
Biography:
Pia Marrella Cisternino has lived in Cambridge for ten years with her husband and children. She grew up in Amherst, Massachusetts and received her undergraduate degree at Tufts, before completing her graduate studies at Johns Hopkins and Columbia University's Teachers College. A licensed speech language pathologist and specialist in early childhood education, she has co-chaired the Cambridge Parents Advisory Council on Special Education (C-PAC), and has served on the Haggerty School Advisory Council.
Pia will bring collaboration, leadership, and understanding to the School Committee in order to serve our students.
Pia's Priorities:
Build Upon Strengths, Support our Teachers. Pia believes in providing our teachers with more support in the classroom and reducing class sizes so that they may more effectively engage their students and improve achievement for all students. In socioeconomically diverse classrooms such as we have in Cambridge, reducing class size, particularly in the elementary grades, has been shown to support teachers' ability to differentiate the curriculum, effectively improving student achievement.
Support Families to Support Their Children/Making the Most of the Innovation Agenda. The Innovation Agenda has provided us with an opportunity to support the unique needs of middle-schoolers. In enabling middle school students to become more independent, it's crucial that we listen carefully to students and their families about where they need more support. For example, families have requested family liaisons at the upper schools. It's a model that works well at the elementary schools: the family liaisons provide a high level of communication so that students and their families may be informed of, and plan around, school events or issues that come up. Students in the middle grades, as they transition to a new level of independence, continue to deserve a high level of communication from their school. Pia is committed to looking at what's already working to benefit students and their families, and building upon those successes.
Provide Developmentally Appropriate Early Childhood Education: As a speech language pathologist and early childhood specialist, Pia understands the value of play-based, developmentally appropriate early childhood education. Child-centered, play-based learning in the early years leads to better social emotional, cognitive, and literacy development later on. Within the discussion of implementing high-quality universal preschool, it is crucial that we define the term "high quality" in a way that is consistent with current research findings in early childhood education.
Support the Arts: Our high school is exceptional in its strong theater, music, and art programs. Our elementary and middle school students deserve no less. During the 2014-2015 school year, Pia collaborated with fellow elementary school parents and with school administrators, to acquire funding in the budget to expand the school's music program. Providing access to the arts in a meaningful way, within the curriculum, should not be underestimated.
Cultivate Civic Learning: One thing that makes our school system special is its commitment to social justice. Pia believes we should honor that commitment through our hiring practices; the teachers and administrators that we hire in Cambridge should demonstrate a commitment not only toward boosting achievement, but also toward educating our students to become engaged, thoughtful citizens.
Support World Languages: Learning a language, whether it be within our bilingual programs or in language classes, allows students to develop a wider perspective and appreciation for other cultures, and has been shown to enhance literacy development. Cambridge is a wonderfully diverse community, and our schools should reflect that in its curriculum. Pia will work to overcome the logistical hurdles that stand in the way of our students' access to other languages.
Support Flexibility Within Special Education and Advanced Learning Needs: The nature of special education that it requires flexibility and individualization. In her work as speech-language pathologist, Pia bridged communication between administrators and families to arrive at plans to best serve her students; as co-chair of C-PAC, Pia bridged communication among administrators and families, and she collaborated with her co-chairs to advocate before the School Committee for changes in the budget that would more effectively meet students' individual needs. Pia is prepared to do the work of not only advocating for students, but also bridging communication among everyone at the table, with the end result of serving our students.
Be Transparent. We are lucky to live in a city where citizens want to be engaged in a meaningful way with decisions that affect our schools. Within her roles as co-chair of C-PAC and as parent representative on the Haggerty School Council, Pia actively solicited feedback from the communities she represented, and brought their concerns to school administrators on a regular basis. Pia demonstrates both a willingness to engage with the community in an ongoing and meaningful way, and a commitment to bring change where change is needed.
What people are saying:
"I'm supporting Pia because of her many years of leadership within the Cambridge Public Schools advocating for all our children, and particularly those with special needs. Her collaborative approach to working with teachers and families will be a great asset to the School Committee." -- Julie Duncan, CPS Parent and Special Education Teacher
"I endorse Pia as a candidate who supports play-based early education." -- Diane Levin, Cambridge resident and Professor of Early Childhood Ed., Wheelock College
"I'm giving Pia my #1 vote - she's committed to child-centered education here in Cambridge and has the knowledge, experience and wisdom we need in our School Committee members. Less Testing, More Learning!" -- Antonia Foster, CPS Parent
"I am supporting Pia Cisternino for Cambridge School Committee. Pia is a much needed voice for developmentally appropriate practices in the early grades. As a kindergarten teacher for many years, I am disheartened at the direction learning in the early years is headed. Research tells us that young children learn best by hands-on experiences in collaboration with other children and adults, around themes that interest them. Yet I see blocks, sand tables, water tables and dramatic play areas disappearing from classrooms. Pia is a strong advocate for pushing back against this trend. She knows the kind of learning that will best prepare children for life in the 21st century." -- Jim St. Clair, Teacher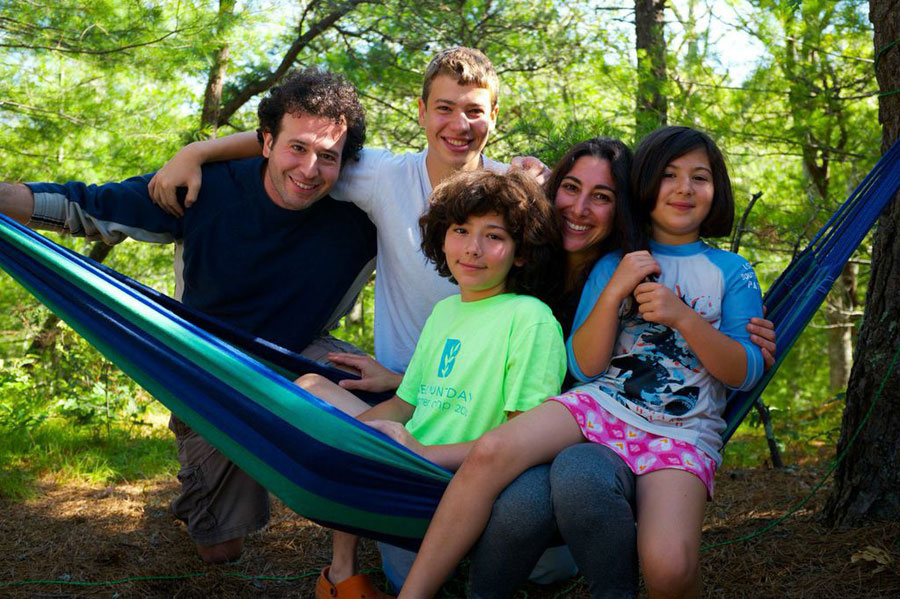 CCTV candidate video (2015)