---
Bio
I come from humble beginnings in Lake Charles, Louisiana, where I was the first person in my family to achieve my level of academic attainment. Inspired at a young age by the longstanding Southern tradition of spiritual and civic engagement, I was strongly influenced by the examples set by U.N. Ambassador Andrew Young and Dr. Martin Luther King, who allowed their faith to empower them in the public arena.
As a result, I pursued a dual Master's Degree in Urban Policy and Divinity at Georgia State University and Columbia Theological Seminary to follow my passions into public service. I am also the proud graduate of Bethune-Cookman University, a Historical Black College/University.
In 2006, I was the first person ever to graduate from the dual Master's program and that summer, with $1,200 to my name and a ton of student debt; I moved to Cambridge to take on the role of director for the nonprofit Massachusetts Interfaith Committee for Worker Justice. I knew only one person in Cambridge but was determined to build a life in a city I fell in love with.
Because of a strong family and the power of public education, I am the woman I am today. I know the importance of public education, and I'm determined to ensure all kids in Cambridge have access to a school system that allows them to thrive.
Top Priorities
Ensuring that the district-wide planning effort that I led as the Chair of the Superintendent Transition Ad Hoc Sub-Committee gets implemented.
Monitoring the District-wide plan that the school committee and as the district put in place to hold ourselves accountable to better academic outcomes for our kids.
Supporting educators and administrators
Investing in Universal pre-K for the City of Cambridge
Supporting minorities, girls, and high-needs families
Top Challenges Facing the Cambridge Public Schools today
Ensuring differentiated learning is implemented in a way that meets the needs of all of our kids on the academic spectrum. In my first term, I have worked hard to understand better this challenge and leverage the district-planning effort as a means to systematically address this issue. By setting a goal of having a "Rigorous, Joyful, and Culturally Responsive Learning environment" forces the district to evaluate and adapt our curriculum to achieve this goal.
As a School Committee, as well as a district, holding ourselves accountable to the goals that we set, is an area of growth for CPSD leadership. Holding ourselves accountable is at the center of why having measurable outcomes that are outward facing to the community is fundamental. As a School Committee Member, I am willing to own the goals we set. I will celebrate our successes as well as take responsibility if we fall short.
Innovation Agenda, Hybrid Middle School model
Our middle schools are still very young, and we need to support them. The School Committee must do everything possible to ensure our Middle School Model succeeds. A measurable objective in the district-wide framework is increasing AP & Honors enrollment through proportionality. For this to work, our middle schools must create a pipeline of scholars that are ready to take advantage of all that our high school has to offer. As the School Committee and the district hold ourselves accountable to this objective, we must ensure we are providing the necessary budgetary support and curriculum adjustments to meet this goal.
School Department Budget and Oversight, Capital Needs
Our city does not have a budget issue. We have an abundance of resources issue. To whom much is given, much is required. We must be more responsible with how we manage our school budget to create better outcomes for ALL our kids. That means building measurable outcomes for the district, having an honest conversation about racism and unconscious bias and having the courage to pivot when we see that a program isn't working the way that we had hoped. We also need to be bold and think outside of the box to meet the diversity of needs for our most vulnerable students within the district.
Achievement Gaps, Meeting the Needs of All Students
As a city, we have to go beyond having progressive values for the sake of progressive values. Our policies must support our goals of closing the achievement gap. In my first term, I worked on aligning our systems with our desire to close the opportunity gap by implementing a no suspension policy for very young children. While reviewing the Cambridge Public School Policy Manual, I noticed a policy that would require suspension for K-2nd graders who are caught with drugs or weapons. Our district should support a kid. It isn't normal for children to have access to such items. Children should be protected, not penalized, and my colleagues agreed, so we changed the policy. This is one example of how a School Committee can change educational systems that perpetuate the achievement gap.
Meeting the Needs of Advanced Learners
Meeting the needs of advanced learners goes back to supporting differentiated learning in the classroom. We have to elevate the needs of advanced learners the same way we advocate to meet the needs of kids with other particular learning needs. We have to hire an assistant superintendent of student services ASAP and strengthen classroom support for teachers - whether co-teaching or aides - to meet the diverse learning needs of students including advanced learners.
Standardized Testing
I think our school district should have a both/and approach to standardize test. Whether it's getting a driver's license or exploring post-secondary education opportunities, young people will need to develop skill sets around testing. However, MCAS is not designed with this in mind. MCAS is a tool that allows the district to understand how we measure progress towards language and math proficiency across the state. I think there is a value proposition for this. That said, I do believe children are unique and dynamic. They learn and evolve differently, and that must be in conversation with whatever tools we use to assess learning proficiency.
Role of Teachers in shaping programs and influencing policies
Teachers must be at the table, and the district-wide planning effort was a great example of community members, teachers, the teachers' union, School Committee members, and central administration all coming together to set a vision for what our school district should be. The planning team consists of 31 students, family members, staff members, community partners, school leaders, district leaders, and School Committee members, who gave their time to design our current district plan.
Endorsements:
Kenneth Reeves, Former Cambridge Mayor
Dennis Benzan, Former Cambridge Vice Mayor
Reverend Fred Small, Environmental Activist
Bruce Irving, Compass Realtor, Home Renovation Consultant
Jason Stonehouse, North Cambridge Resident, and Tech Professional
Kuong Ly, Harvard Square Resident, and Public Interest Attorney
---
June 11, 2017 – School Committee Member Manikka Bowman is pleased to announce she is running for re-election to the Cambridge School Committee.
"It has been a privilege and joy to serve you over the past year and a half. Thank you for trusting me with the city's greatest asset, our children's future," says Committee Member Bowman.
In her first term, she learned that the biggest need for our school district is Committee Members who are devoted to policy making that supports the whole child and meets the needs of ALL of our students. This has been her commitment to students, families, teachers, and the CPSD administration.
In a short amount of time, Committee Member Bowman has been able to move important work forward that will impact the district for many years to come. In her first term, she has:
Expanded access to free sanitary hygiene products to ALL schools,
Led a no suspension policy for vulnerable k-2nd graders,
Spearheaded district-wide visioning process to replace outdated plans,
Started vital planning efforts to address increased enrollment in our schools because of housing development and a baby boom in the city.
Because of strong support from the people of Cambridge, Committee Member Bowman was able to advance this work! She has emerged as a balanced voice that gets results. As November draws near, she looks forward to engaging the city on how to move student-centered policies forward for ALL children in the district.
For more information, visit www.manikkabowman.com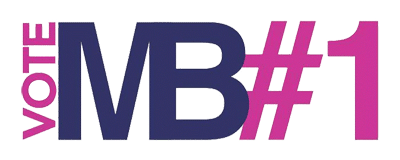 ---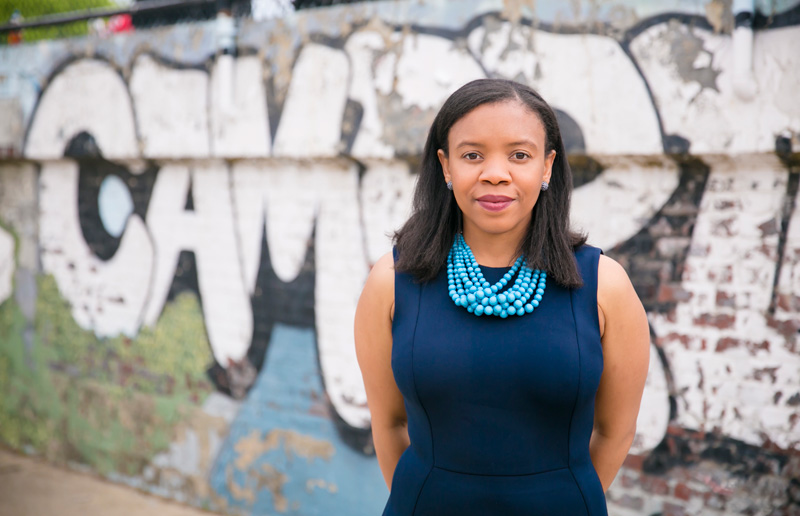 ---
CCTV candidate video (2017)
---